1.PROBLEM   2.REACTION   3.SOLUTION.
The Elite Jews create the illness, then sell the Cure.
They create Chaos & Terrorism, then sell the solution.
Problem, reaction, solution is a Jew conjuring trick within their forever wandering diaspora in order to play the victim, and influence global changes in laws to protect all their historic and contemporary lies ……Who still falls for this old Yiddish trick manipulating policy changes to hide and protect Jewish crimes, acting out Trotsky's theory of permanent revolution against the gentile, changes which gives (((them))) immunity when hiding the truth.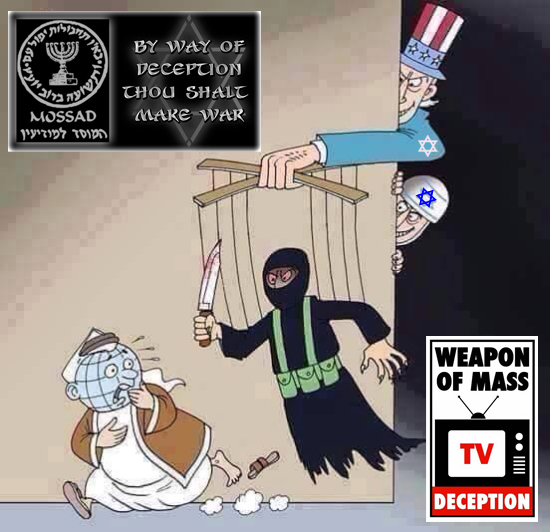 If I converted to Buddhism, does that make me Chinese? If I converted to Hinduism, does that make me Indian? When Khazarians (Mongol Turks) converted to Judaism in 740 BC and stole the true Negro Hebrew identity, and turned them into slaves… did that make the counterfeit Jews Hebrew? Well, the Jew World Order seems to think so. They crucified Jesus Christ for exposing them.
The invention of the Muslim Terrorist is the latest invention by the Jews, to spread fear and dismantle governments that are not yet puppets of the Jews…or have decided to stop serving the Jews.. justifying raping the World, and slaughtering billions of innocent genuine semite and gentile families in every country for power and control… under the illusion of Freedom and Democracy.
Jewish Rabbi claims Islam is Israel's broom
"We control Islam, and we'll use it to destroy the west."

P.S. Food for thoughts, Reflection on New World Order;
Need for a NESARA / GESARA reformation of the Banking System
Time for a Peaceful New World Order!