Pax Mare Baltikum is still alive and well
as a potential Belt and Road Initiative project!
However; It did not yet fit into this summer's HELSINKI HANDSHAKE.
But perhaps after another month or year of development, it will be mature for BRI?
Consider Pax Mare Baltikum first as a Valdai Discussion Club topic?
Invite World Peace Foundation to a Valdai Club meeting in Moscow this autumn.
Furthermore, help us find an able President, Vice President and Advisory Group Members, plus an initial budget, for a revitalized World Peace Foundation.
Can the Obama Foundation, Trump family members, and Margaret Rockefeller together, help revitalize the WPF? Let us begin after the September 9th landslide election in Sweden!   As a side effect, can we help stop trafficking by the ideas in WPF book for ICC below on Profitable Municipal Kidnapping in Sweden? Can it help curb the escalating family problems world wide, as well as the unwanted side effects of  global migration?
Yes it can! Do let us start…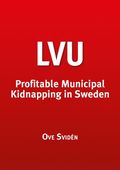 Family and the caring mother's Love, is The Creator's key solutions to Peace, that comes from within!
Can the White House in Washington D.C. be the venue for a creative meeting?
World Peace Foundation is a neutral place when the Second American Civil War begins.
Please remember that I am 81 years old, acting within the financial limits of a pension.
Thus, a donation of a million or two will be appreciated as a gesture of good will. NESARA and GESARA will follow as National and GlobalSecure Economic Reforms.
World Peace Foundation was founded as a non-profit, tax-exempt organisation, 501(c) 3, in New York County in January, 1999. Mr Chun Dam Master, Korea is the founder of WPF. Insamlingsstiftelsen World Peace Foundation is fund raising organisation according to Swedish law. It was incorporated on November 13, 2001, at the Stockholm County Council. Founder and president of the Swedish branch of WPF is Mr. Ove Svidén. Co-founder is Mrs. Jade Ekström member of the Advisory Group, Planetary Citizen, United Nations, New York.
World Peace Foundation has no philosophical, religious, political or economical ties. World Peace is our purpose. "The World Peace Foundation in Sweden integrates a number of qualified beneficial goals for society, such as scientific research for peace, education and training for peaceful co-existence and Non-Violence for children, young people, parents and teachers in all of Sweden, and promotes peaceful co-operation in the Nordic Countries."
The World Peace Foundation fund raising account is:
IBAN SE74 6000 0000 0003 0930 6698 SWIFT: HANDSESS
All contributions are welcome.
World Peace Foundation (Organisation No. 802 411-2982)
Homepage: www.peace.se    Peace Philosophers Blog:  www.peace.se/blog/
E-mail: world@peace.se